Guayacan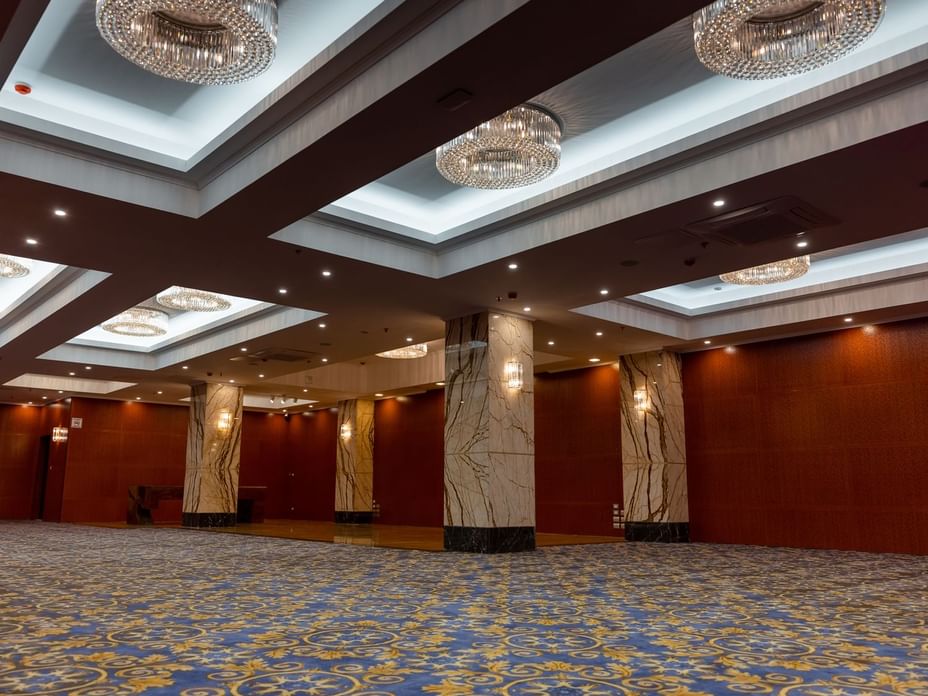 Our event space is the perfect venue for any occasion, offering 277 square meters of versatile and stylish space that can accommodate up to 100 guests. The room features luxurious carpeting and acoustic isolation, ensuring that your event will be free from any unwanted distractions or noise.
The stunning marble stage provides a beautiful backdrop for any presentation, speech, or performance, while the natural ventilation and air conditioning system ensure a comfortable and refreshing atmosphere for your guests.
Whether you're hosting a corporate meeting, conference, or social event, our versatile and sophisticated event space is the ideal choice. With a range of seating and setup options available, you can customize the space to meet your specific needs and requirements.
Capacity Chart
| | Total Area | Floorplan | Dimensions | Ceiling Height | Max Capacity |
| --- | --- | --- | --- | --- | --- |
| Guayacan | 277.00 m2 | - | 12.85m x 23.6m | 2.85m | 100 |